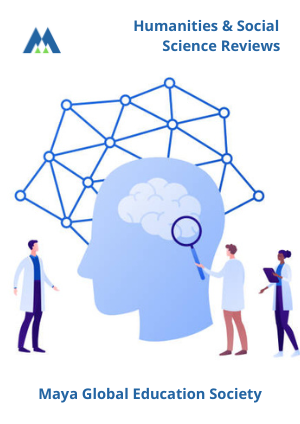 Issue
Authors retain the copyright without restrictions for their published content in this journal. HSSR is a SHERPA ROMEO Green Journal.
Publishing License
This is an open-access article distributed under the terms of
ROLE OF MASS MEDIA IN SOCIAL AWARENESS
Corresponding Author(s) : Virginia Paul
vpaul17@gmail.com
Humanities & Social Sciences Reviews, Vol. 1 No. 1 (2013)

Abstract
Social awareness means that you should know what is socially acceptable from you in society and you should act in that manner. Mass media has a prominent role to play in modern society. It can bring about radical changes and improve social situation as it influences our social, civil, cultural, political, economic and aesthetic outlook.
Modernization has converted media into an indispensable feature of human activity. However, factors like age, education, economic condition, personal needs and availability of proper components decide the quantum and frequency of media use. This is evident from the fact that most media centres are located in urban areas. The majority of consumers of media products are also concentrated in and around cities and towns.
Keywords
Mass media
Social media
communication
Social awareness
Paul, V., Singh, P., & John, S. B. (2013). ROLE OF MASS MEDIA IN SOCIAL AWARENESS. Humanities & Social Sciences Reviews, 1(1), 34-38. Retrieved from https://mgesjournals.com/hssr/article/view/hssr115
Download Citation
Endnote/Zotero/Mendeley (RIS)
BibTeX