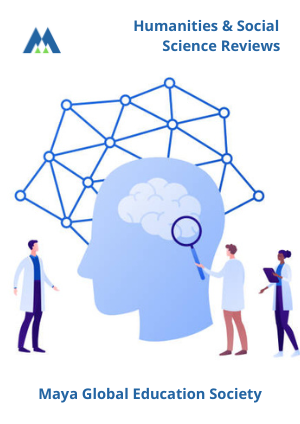 Issue
Authors retain the copyright without restrictions for their published content in this journal. HSSR is a SHERPA ROMEO Green Journal.
Publishing License
This is an open-access article distributed under the terms of
Indian Dalit Literature Quest for Identity to Social Equality
Corresponding Author(s) : Dr Pavan Mandavkar
pavanmandavkar@hotmail.com
Humanities & Social Sciences Reviews, Vol. 3 No. 2 (2015)

Abstract
India is one of the fastest growing countries in the world, yet, it is notorious for its rigid caste system. This paper examines the history of suppression, condition of the suppressed and origin of Dalit writings. It includes the study of movement and scope of Dalit literature. It is widely believed that all Dalit literary creations have their roots in the Ambedkarite thoughts. The paper also dissects the stark realities of Dalit and their commendable attempts to upraise socially. This literature shows dramatic accounts of socialpolitical experiences of Dalit community in the caste based society of India.
It traces the conditions of the Indian social factors that surround the Dalits and their interactions with Dalits and non-Dalits. It explores how Dalit community struggled for equality and liberty. Due to strong Dalit movements as well as hammering on upper caste society through Dalit literature by writers and thinkers, and also by implementation of welfare schemes by Government, a positive approach toward equality is seen in social life of Dalit community nowadays. Discrimination on the basis of caste and gender are banned by law. This is a journey of oppressed from quest for identity to social equality through their literature.
Keywords
Dalit
Castes
Untouchables
Oppressed
Autobiographies
References
Bheemaiah, J. (2011). Dialectics of caste culture: A social crisis in Indian Nation, Proceedings of 2011. International Conference on Social Science and Humanity, 2, 454-458.
Christophe, J. (2005). Dr. Ambedkar and Untouchability: Analysing and Fighting Caste. New Delhi: Permanent Black. p4.
Indra, C.T. (2003). Introduction. In: Parthasarathy, I., (Ed.). The Legend of Nandan. New Delhi: OUP. pxvi.
Janhavi, A. (2008). Liberation narrative, rev. of the prisons we broke by baby Kamble. The Hindu, 2 March 2008. Available from: http://www. hindu.com/lr/2008/03/02/ stories/200803025020 0500. html. Accessed 24.10.2014.
Mukherjee, A.P. (2003). Introduction. In: Valmiki, O., (Eds.). Joothan: An Untouchables Life. New York: Columbia UP. px.
Naresh, K. (2009). Double curse. Journal of Literature and Aesthetics: Special Number on Indian Dalit Literature, 1, 207.
Omvedt, G. (1987). Dalit literature in Maharashtra: Literature of social protest and revolt in western India. South Asian Bulletin, 7, 78.
Prakash, K.J. (2010). The housing society, Dalit Asmita. IIDS Quarterly. p53-58.
Serafin, S.R., & Alfred, B., (Ed.). (2003). African American literature. The Continuum Encyclopedia of American Literature. New York: The Continuum International Publishing Group Inc. p15.
Sharankumar, L. (2004). Dalit literature: Form and purpose. In: Mukherjee, A.K., (Ed.). Towards an Aesthetic of Dalit Literature: History, Controversies and Considerations. Delhi: Orient Longman. p31-32.
Vrushali, N. (2011). Discourse analysis of AfricanAmerican and Dalit women's selected works/biographies: A comparative study. Indian Stream Research Journal, 1(6). Available from: http://www.isrj.net/July/2011/English Discourse Analysis. html. Accessed 8.10.2014.