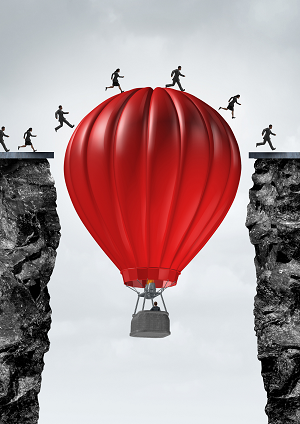 Journal Description
International Journal of Management, Innovation & Entrepreneurial Research [eISSN 2395-7662] aims to publish original research, reviews, case studies, book reviews, scientific commentary, etc. on recent development in business, innovation, & entrepreneurial research, and management.
We encourage cross country, cross disciplines work as well as new and experimental forms of research, replication studies, and failed and negative results. IJMIER publishes two issues in a year. (January, July)
Five Innovative Ways of Doing Entrepreneurship Research in 2023
1. Use of Artificial Intelligence (AI): AI can be used to analyze large datasets and identify patterns and insights that would be difficult to uncover using traditional research methods. Researchers can use AI to study factors that influence entrepreneurial success, such as funding, resources, and market trends.
2. Blockchain Technology: Blockchain technology can be used to improve transparency and accountability in entrepreneurship and innovation research. Researchers can use blockchain to create secure data storage and sharing systems, as well as to verify the authenticity of research findings.
3. Virtual and Augmented Reality (VR/AR): VR/AR technology can be used to simulate entrepreneurial experiences, such as pitching to investors or managing a startup. Researchers can use VR/AR to study how entrepreneurs make decisions and respond to different scenarios.
4. Co-Creation and Collaboration: Co-creation and collaboration involve involving stakeholders, such as entrepreneurs, investors, and policymakers, in the research process. Researchers can use co-creation and collaboration to develop research questions and methods that are relevant and meaningful to those who are most directly impacted by entrepreneurship and innovation.
5. Cross-Disciplinary Research: Entrepreneurship and innovation are complex and multifaceted topics that require a cross-disciplinary approach. Researchers can use cross-disciplinary research methods, such as design thinking and systems thinking, to explore the interrelationships between different factors that influence entrepreneurship and innovation.
Lend Your Voice to the Debate
Make a lasting contribution to the emerging field of management innovation, and entrepreneurial research by submitting your valuable research results to IJMIER. Your opinions and perspectives can shape the future of IJMIER.
MGES Open Access Library
Join MGES Journals' open-access library. The editor will share newly published articles of your subject choice every month.
Volume 9, Number : 1
February 2, 2023
Current Issue